I have my Megane CC now just over a year and I still love it

It is a 1.9 diesel 6 speed manual with all the extras.
Leather (black)
Air con
6 cd changer
Electric folding mirrors
Auto doors (just put your hand on the door and it opens, press the button on the handle to lock or press the button on the badge on the boot to lock either)
Start/stop function without needing to put the key in the dash (very handy)
17" Renault alloys ( which I later changed to 19's )
I was excited to start the modification process but did not want to ruin the car!
My plan was to facelift it from 04 to a 07, and also turn it into an RS Megane CC!
I firstly brought H.I.D lights, which I later removed because they where blinding other drivers and looked tacky.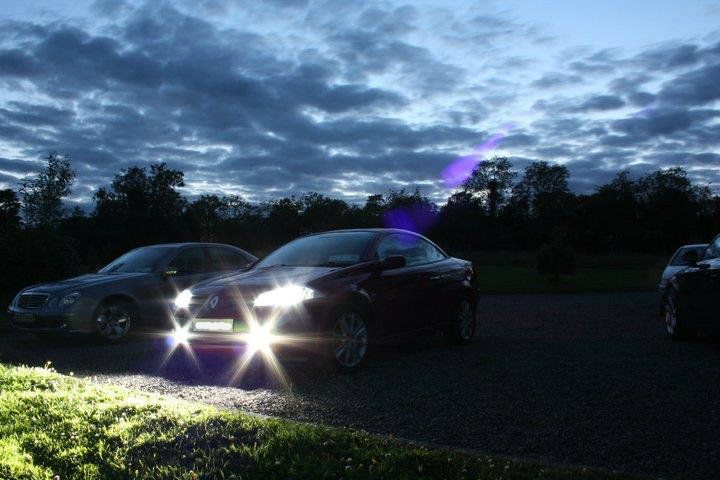 I then bought V-MAXX coilovers to lower the car because I thought it looked rather high and I wanted that sporty look and feel!
I fitted them myself that day and lowered it 70mm all around!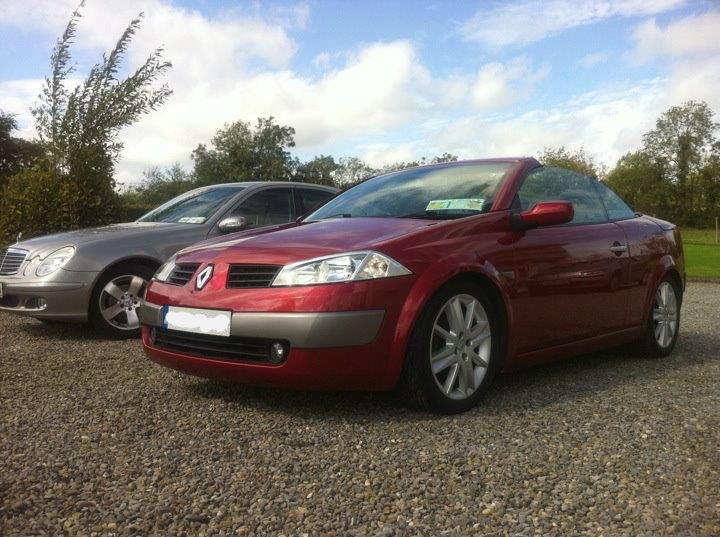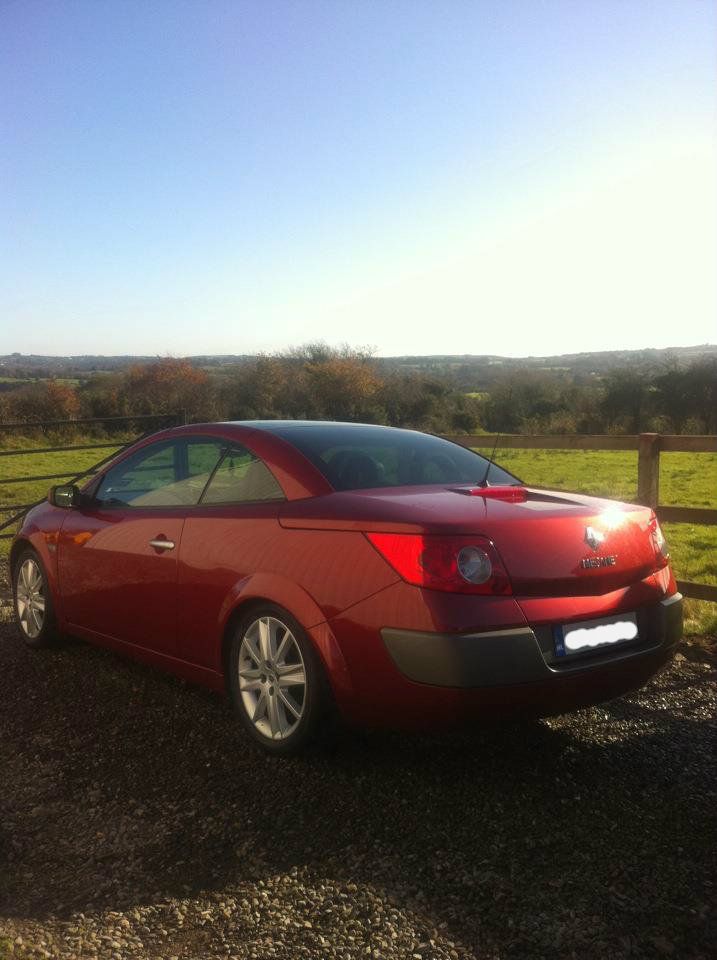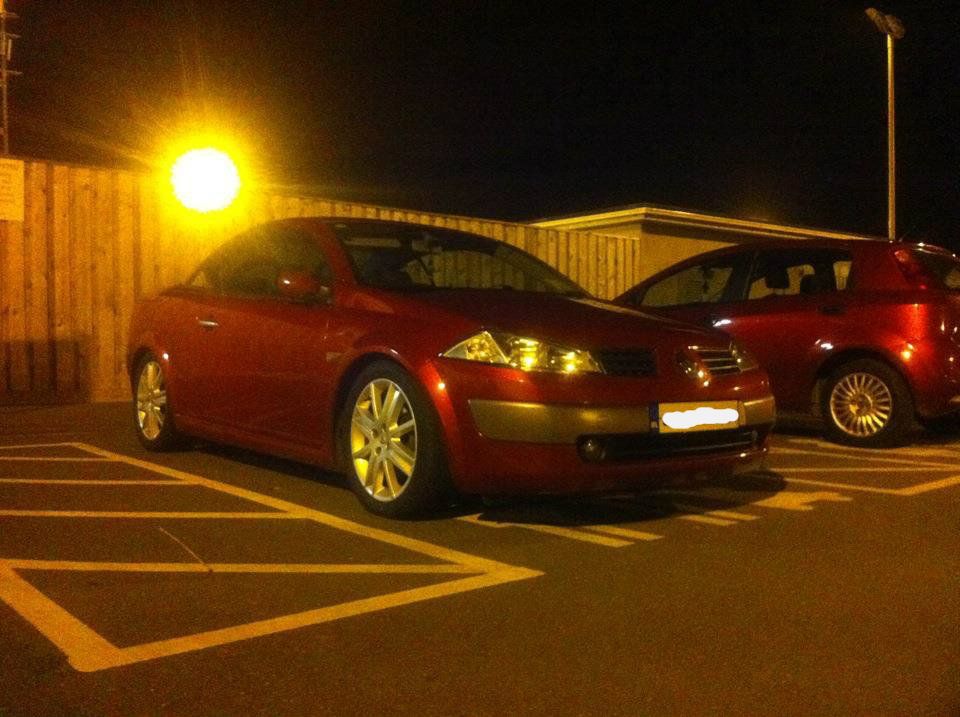 Okay, so at this stage I had my new lights and the car was lowered! Next up was a new set of alloys!!!!!!!
I shopped around for a while to find the right one's! Finally after a few months I found 19" deep dish alloys with a stainless steel dish! PCD 4x100 and 8" wide!
They where €2100 without tires, expensive I know but well worth it!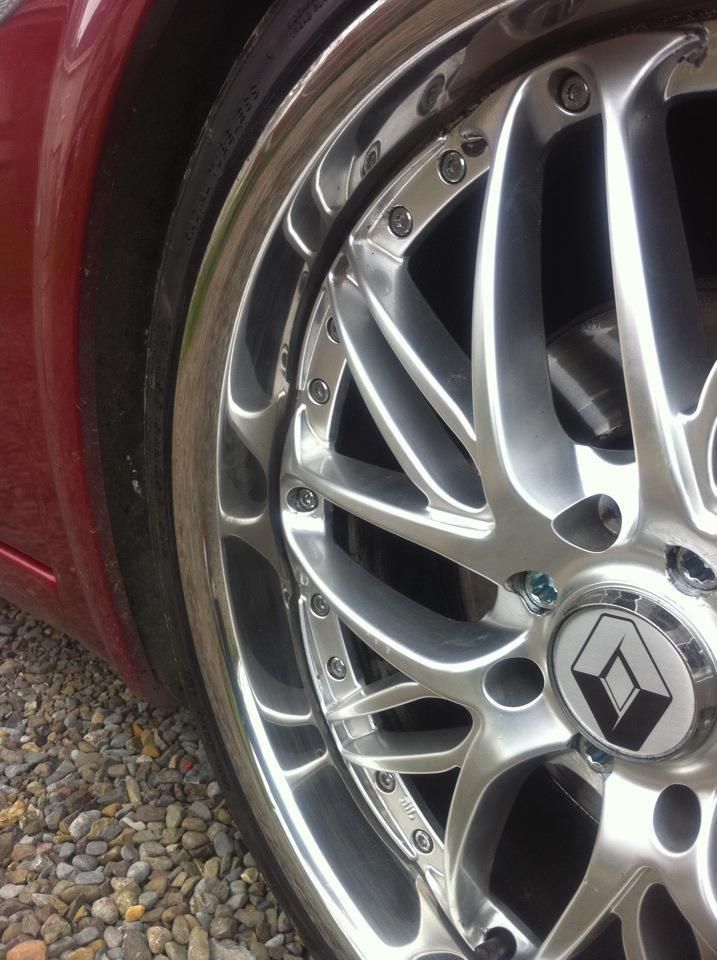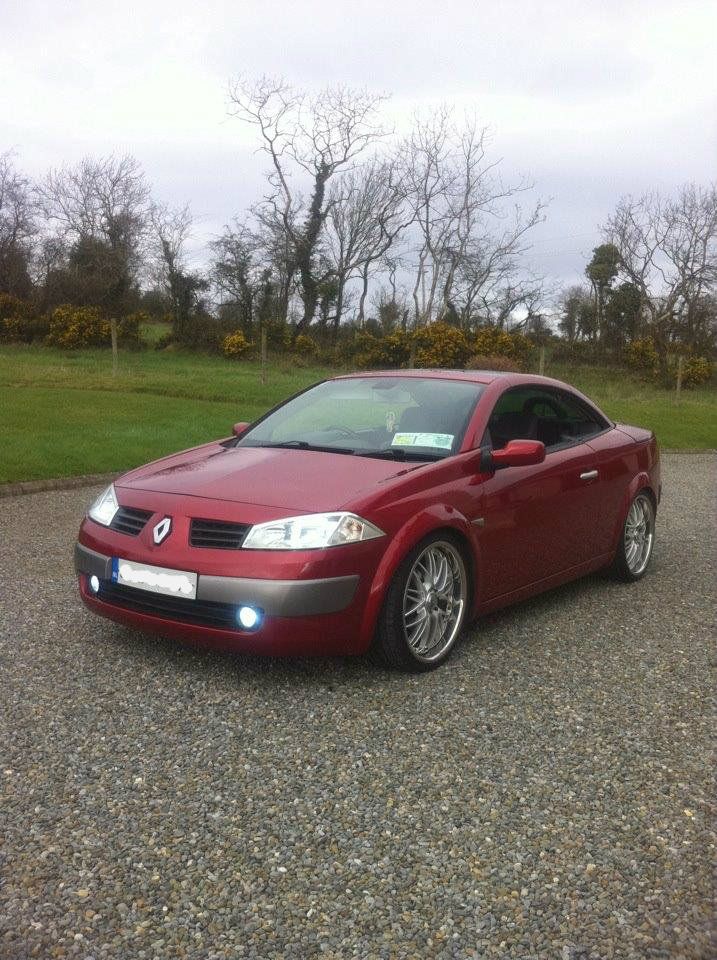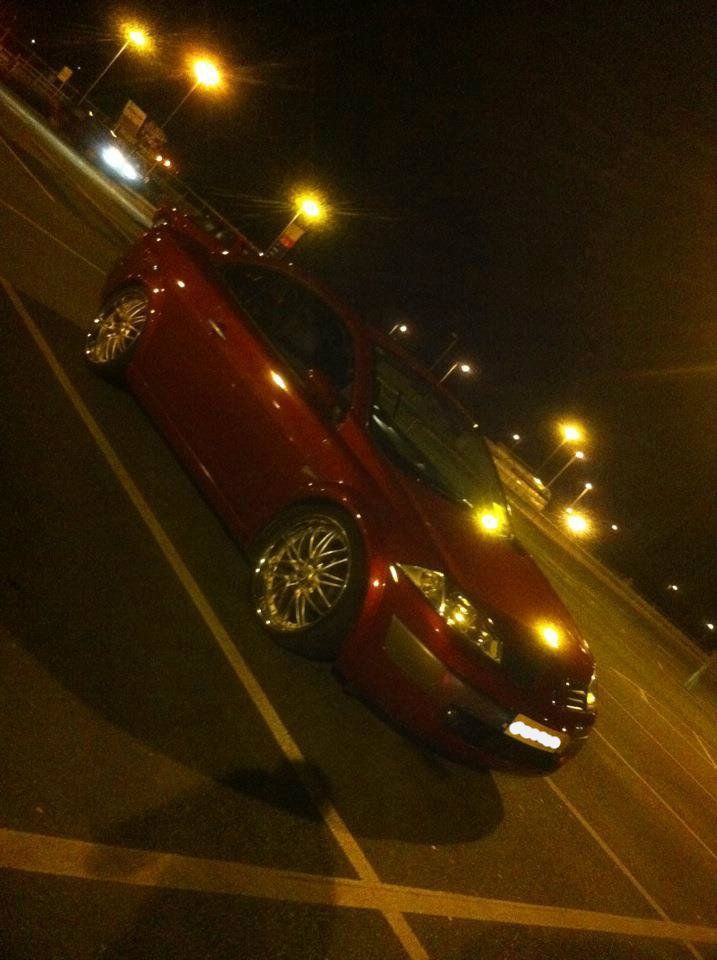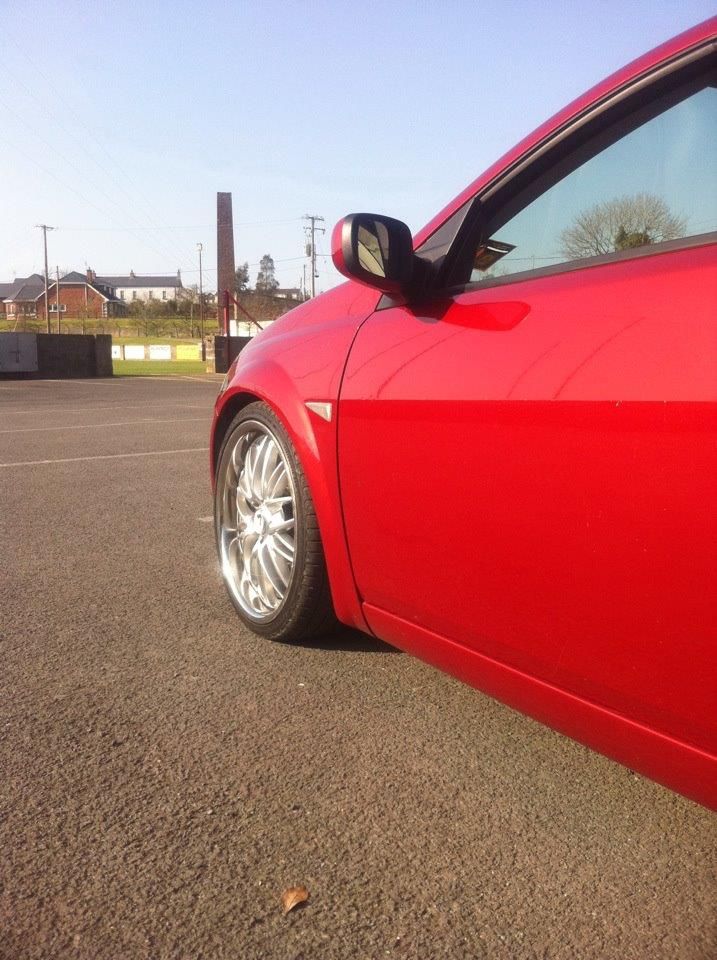 So I had the look I was going for.....low with a nice flashy set of alloys!
BUT then I realised it wasn't exactly what I wanted my Megane to look like! So I saved up my money to buy a front and rear 225 bumper!
So I then ordered the front bumper and all the fittings and inserts needed straight from Renault!
A week later and this arrives.........
I also had to buy new Headlights as a result of buying the facelift RS front bumper because the one's I had did not match up! I knew this already and I also knew that the facelift headlights where much nicer! They came a few days later from eBay........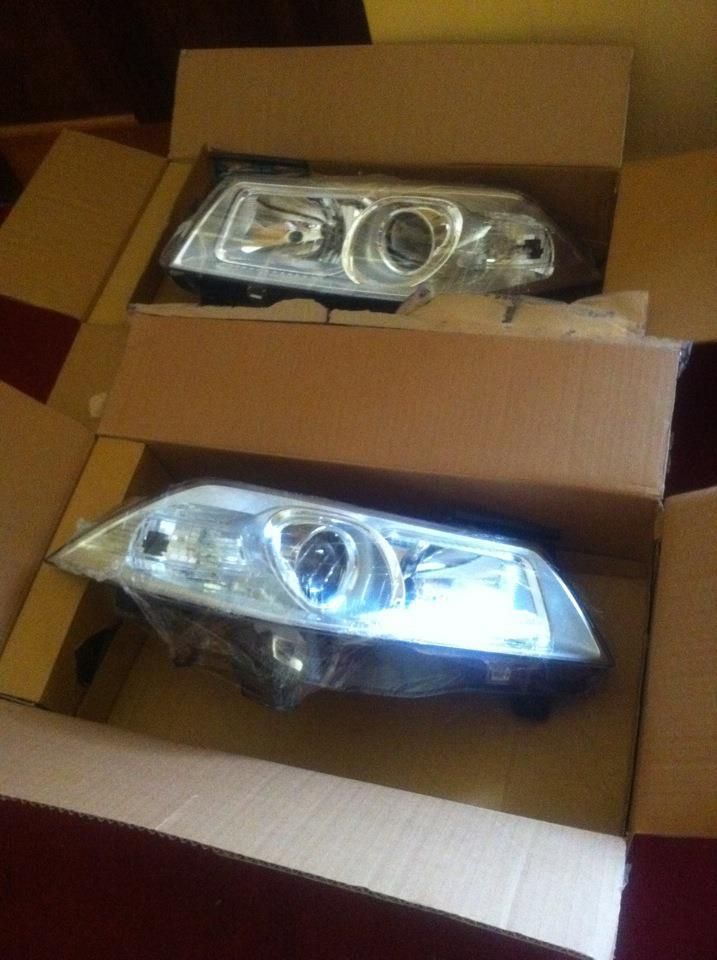 I then needed the rear bumper to complete the look! Now Renault do not make a RS Megane CC so I had to make do with a Fiberglass rear RS bumper!
I was so excited for this to arrive as it was the last major piece of the puzzle
Me and my Father prepared the bumpers for spraying and we sprayed them soon after they arrived!
The colour match was perfect so it was up to me to fit the bumpers and finish my megane CC off in style! I spent the night doing it and this was the result ....
The next morning I was so excited because my hard work all payed off when I opened my garage doors and saw this grinning at me
I shinned the car up and brought it outside for it's photo shoot!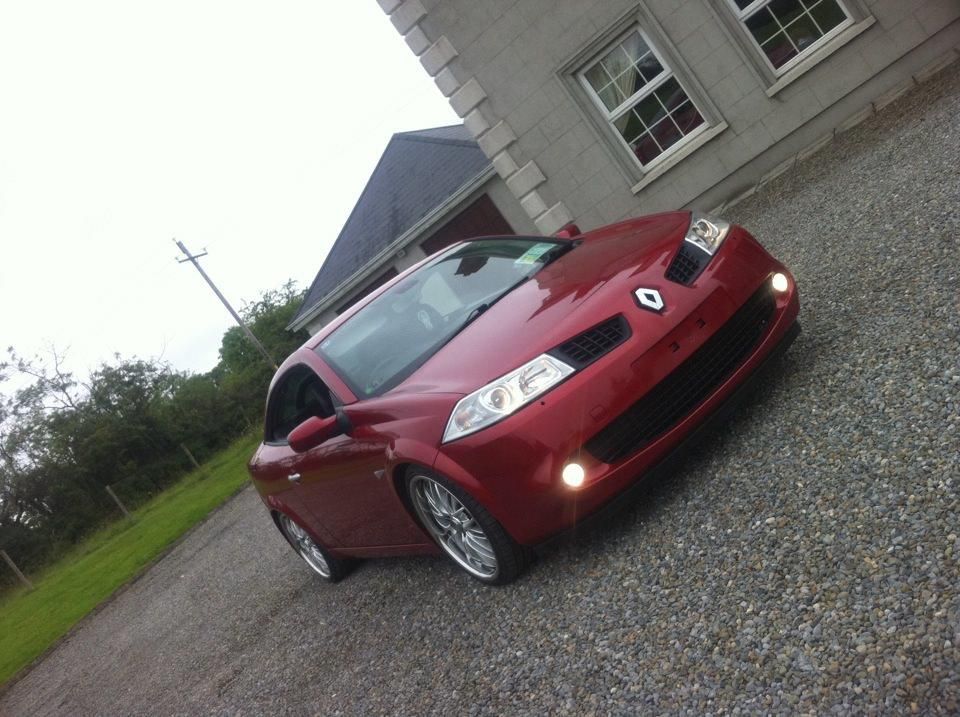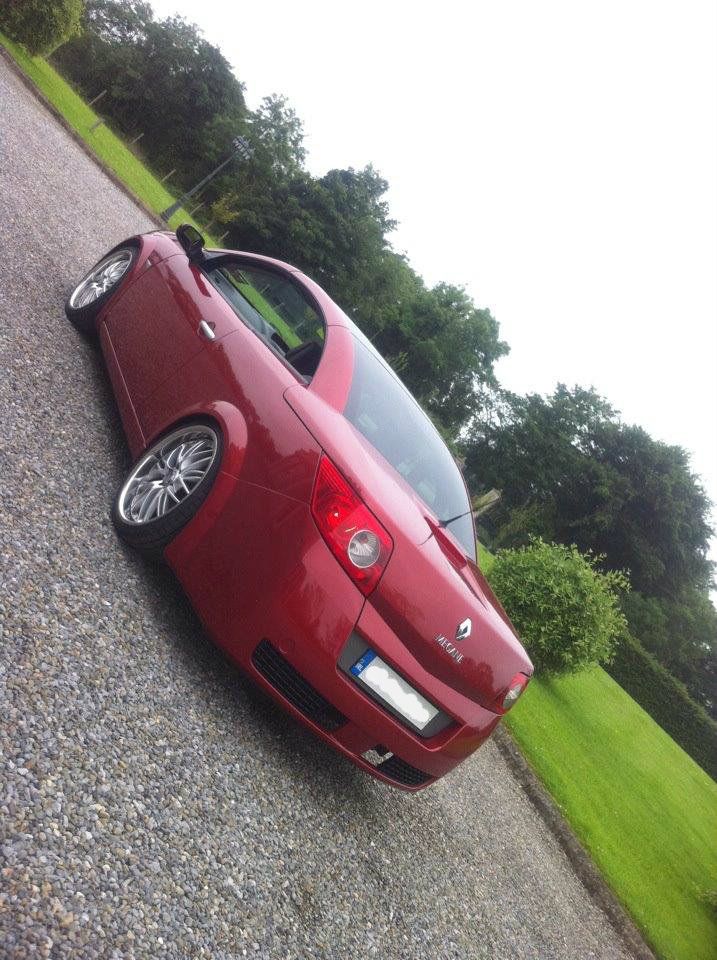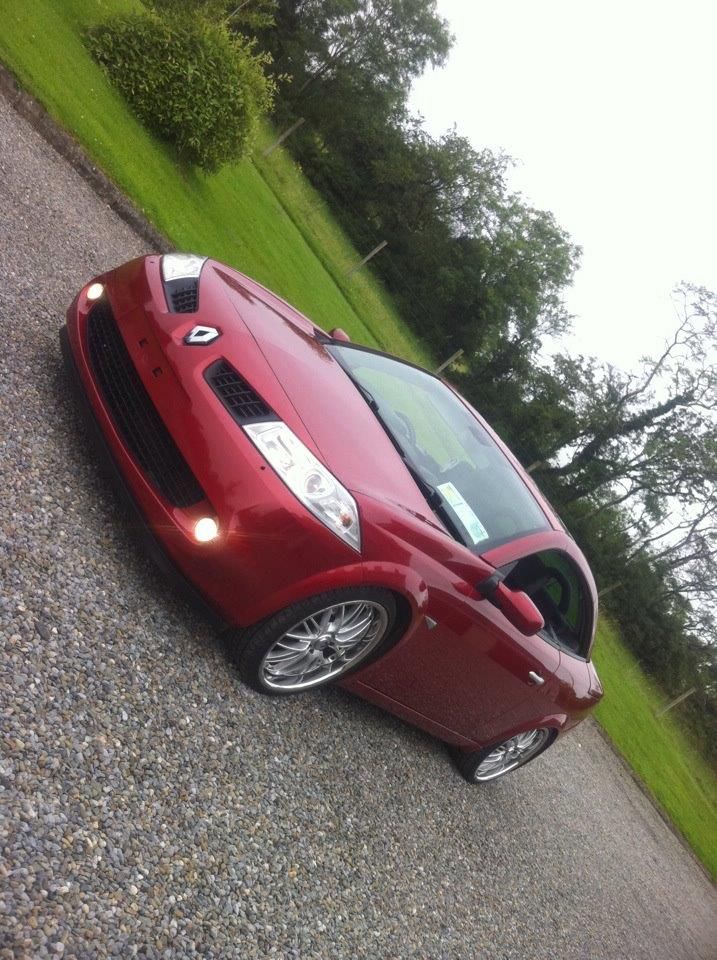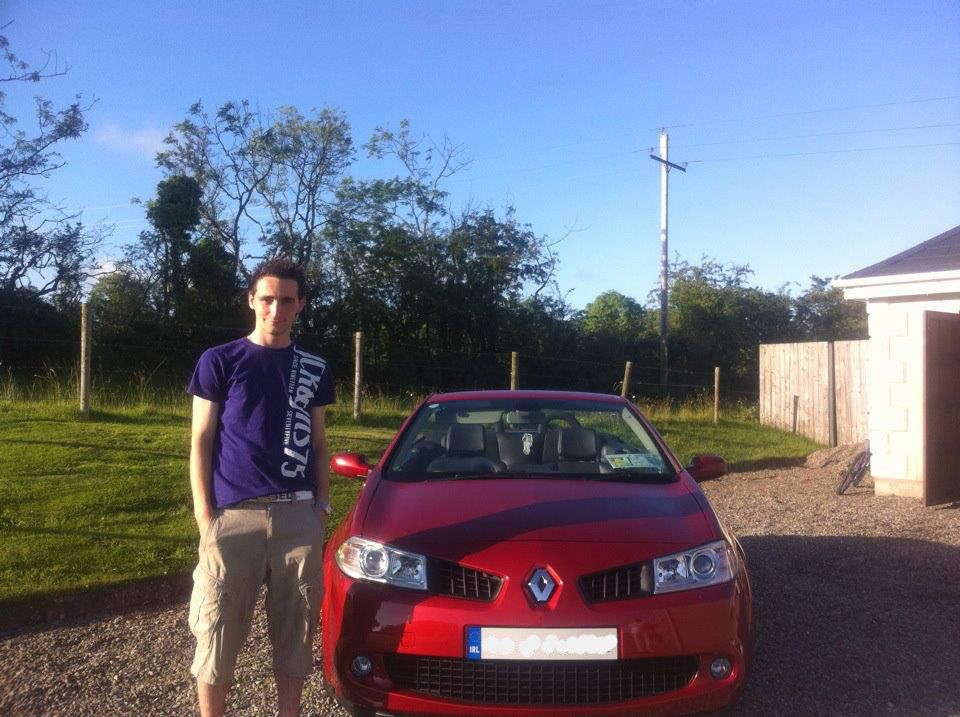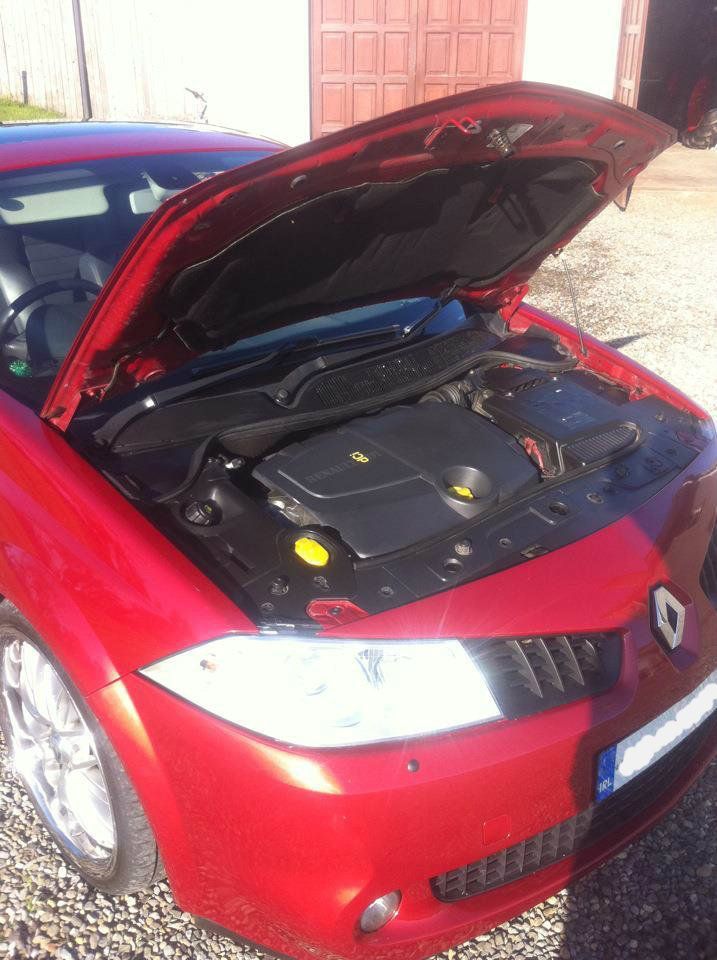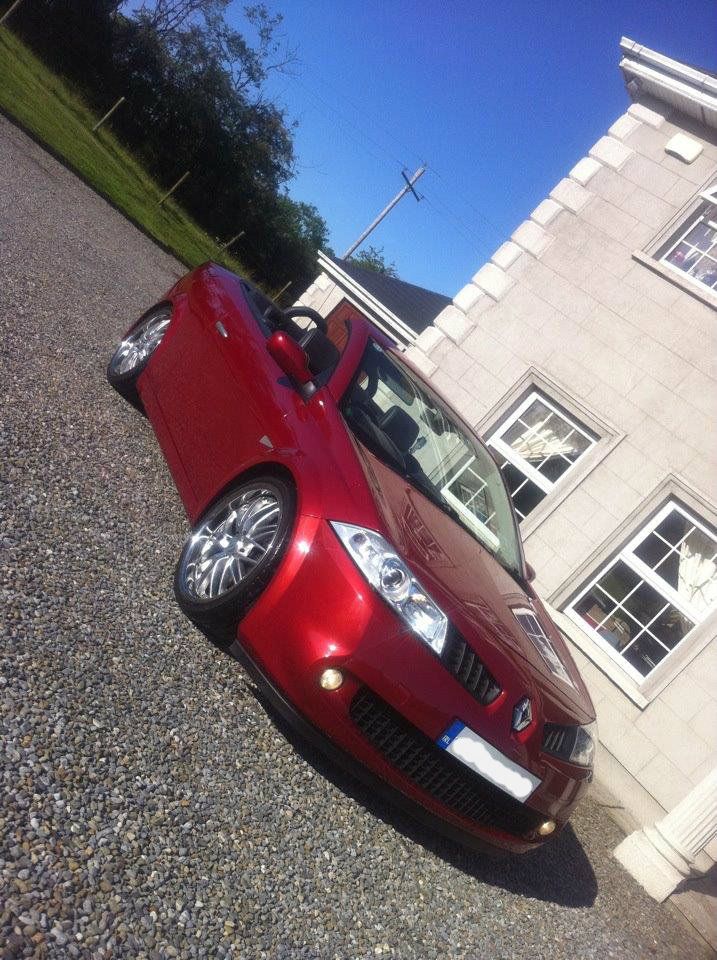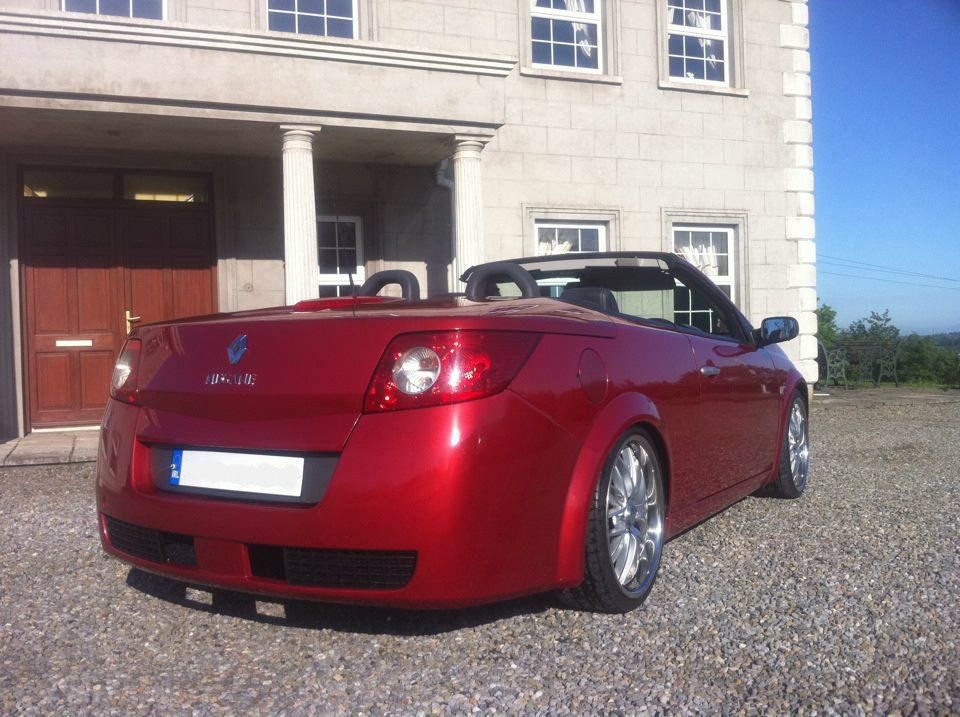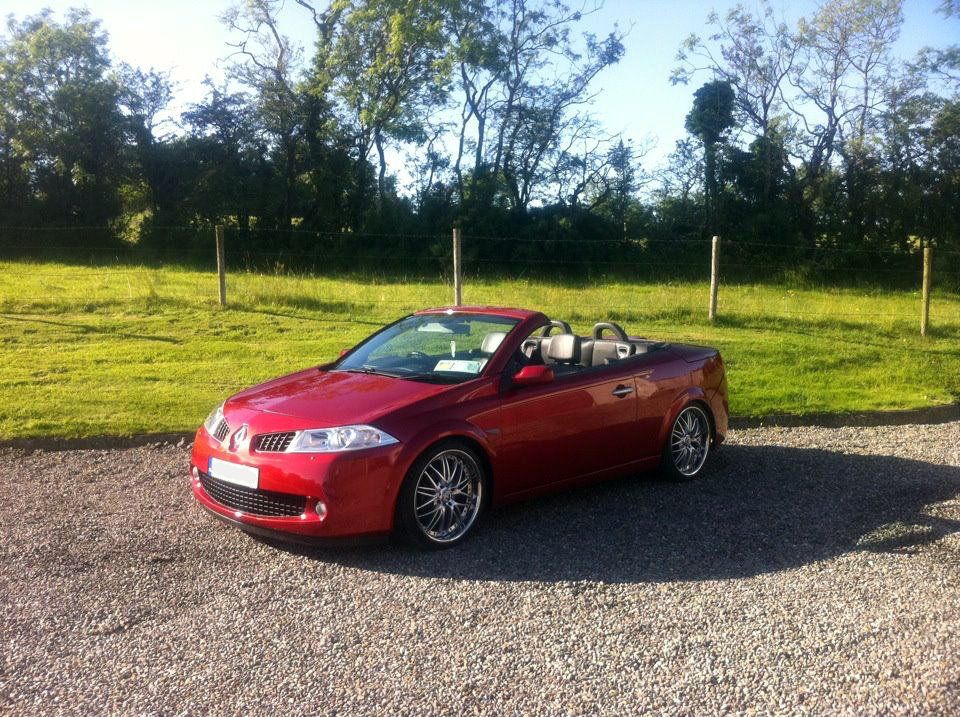 Let me know what you all think!