Alright folks, been noticing excessive oil consumption on my 04 1.9 dCi over the past few months, it's currently running through roughly 1litre of oil every 500-600 miles which is a little worrying. Turbo was replaced last May, although thankfully before the old one gave up the ghost! Whacked off the EGR solenoid today as noticed some oil dripping from there and found a rather unpleasant sight: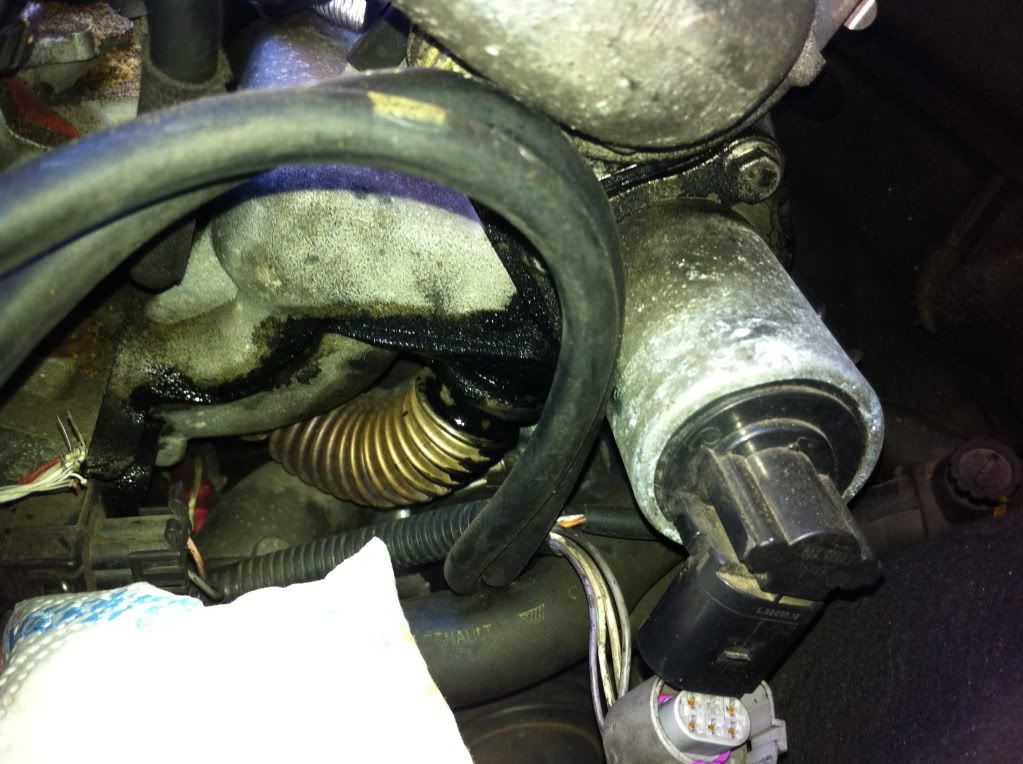 Before taking solenoid off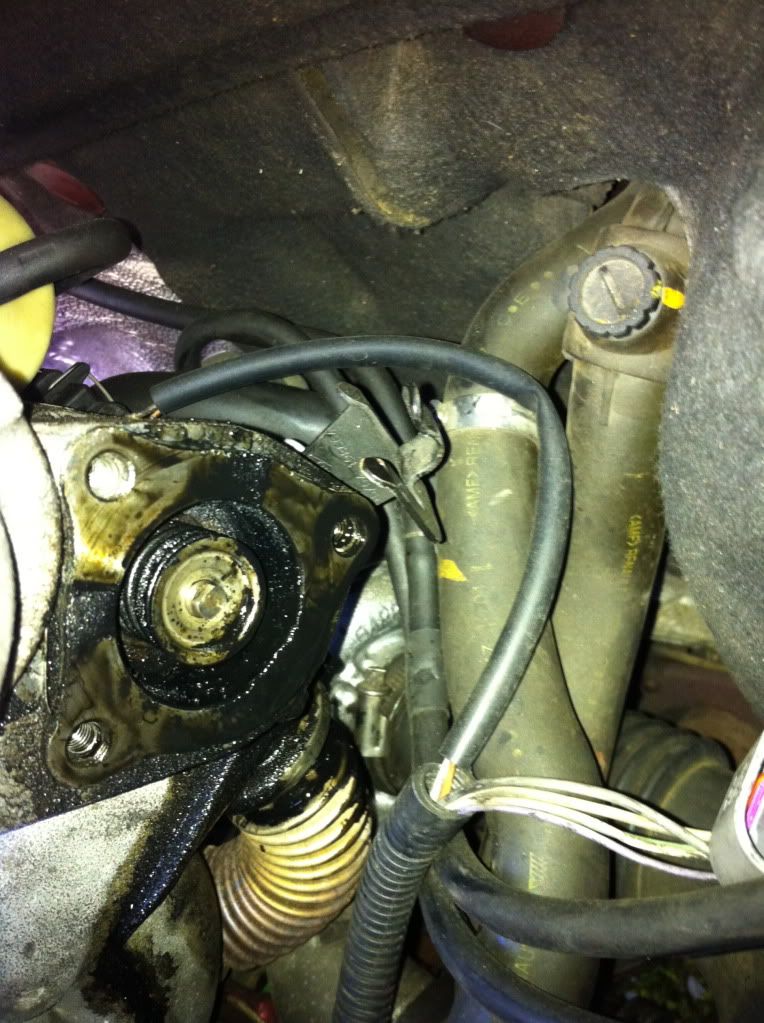 After solenoid off
It doesn't show up that well from the photos, but the gunk was 100% engine oil, so my concern is what engine oil is doing anywhere near the EGR valve, as surely its intake comes straight from the exhaust manifold?? Also, both the EGR solenoid and valve move freely when pressed, however been getting error code P0487 Exhaust Gas Recirculation throttle position control circuit...so not sure if that's trying to tell me it's jamming open/shut?
Anyway, any comments appreciated!
Dave