Hi all, I have ordered a set of lights of ebay, (Full frontal set)
it consists of:
H1s(Main Beam), H7s(Full Beam), H11s(Fogs), and 501s(Side Lights) - all bulbs are Xenon EFFECT and are all E-Marked and road legal.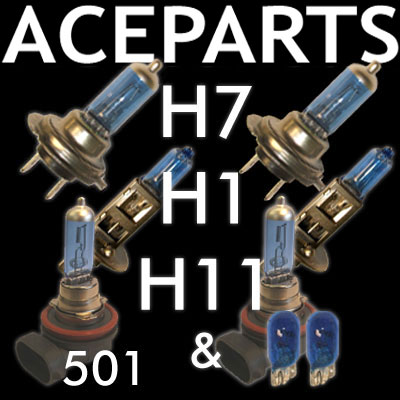 Just £12.59!!
You can either order them with a debit card over the phone on
0208 0905 333
or here is a link to the bulb Kit:
http://cgi.ebay.co.uk/ws/eBayISAPI.dll?ViewItem&item=350297086774&ssPageName=STRK:MEWNX:IT
it is VERY competitively priced, I had similar bulbs from the same seller on my ST500 for the last 18 months of having it, so hoping these are upto the same standard.
I ordered the lights today (4th Nov 2010) - I will post a note when they arrive, so you can see the exact turnaround time, I shall then get a pic of the lights installed on the drivers side, with standard ones on the passenger side, so you can see the difference.
I will then do an honest review on the item, hopefully this deal isn't to good to be true!
Lets wait and see....