Hi guys.
As chuffed and pleased as I am with everything on the car, the amount and quality of kit is well impressive, I was very disappointed with the radio reception. I had also heard about other owners who have similar issues. FM being the worse, it crackles, fades in and out, the radio goes into search mode, the whole experience was frustrating and annoying. I checked the wiring which turned out to be ok and I buzzed out the aerial cable which was also fine.
Wondering about replacement aerials and pre-amps and signal boosters, out of the blue I had the bright idea of making my own aerial. I have a background in manufacturing and production engineering, so armed with a bit of 'inside' knowledge and a lot of optimism I mooched and scrounged some odds & sods from the workshop at work and came up with a 1 meter-long replacement twig. Yeah that's right - one meter. Now before you start thinking 'dodgem car', it's really not as obtrusive as you'd imagine. Ok, some may look at it and think wtf!? but the improvement in reception quality is quite honestly, amazing. Even in difficult reception blindspots of the South Wales valleys. No more dropouts or fading, it's now crystal clear hiss-free stereo on pretty much all the national, local and commercial stations. To be fair, even with the original factory -fitted Calearo, anything from the BBC always came through loud and clear. But that's probably because the beeb really pump it out of their transmitters. However I tend to listen to Kiss, Capital, and Nation and the reception on those stations was rubbish.
I was slightly concerned about flexing and bending at speed, but it doesn't bend too much at 70 on the motorway and easily retains it's shape and angle. The original Calearo weighs 26g and the new one weighs 106g.
Comments, positive or negative, welcome. Here's some pics: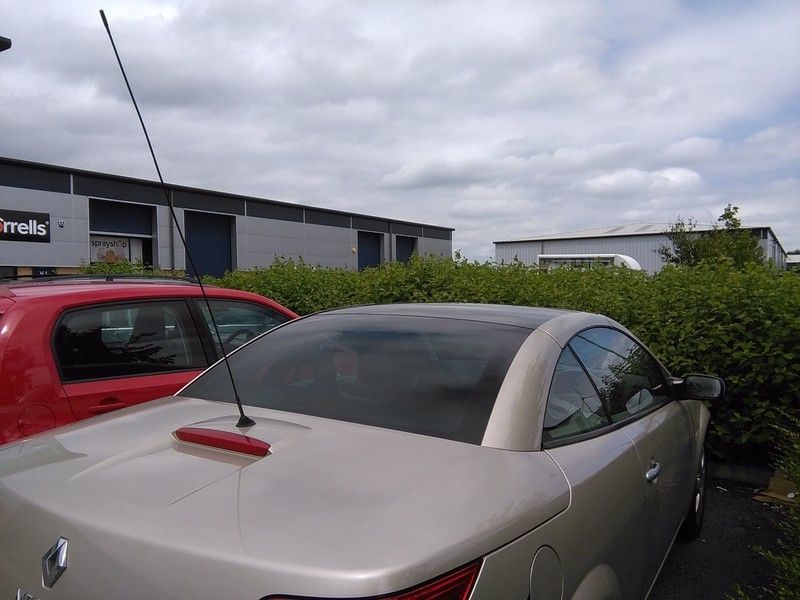 New aerial 01
New aerial 02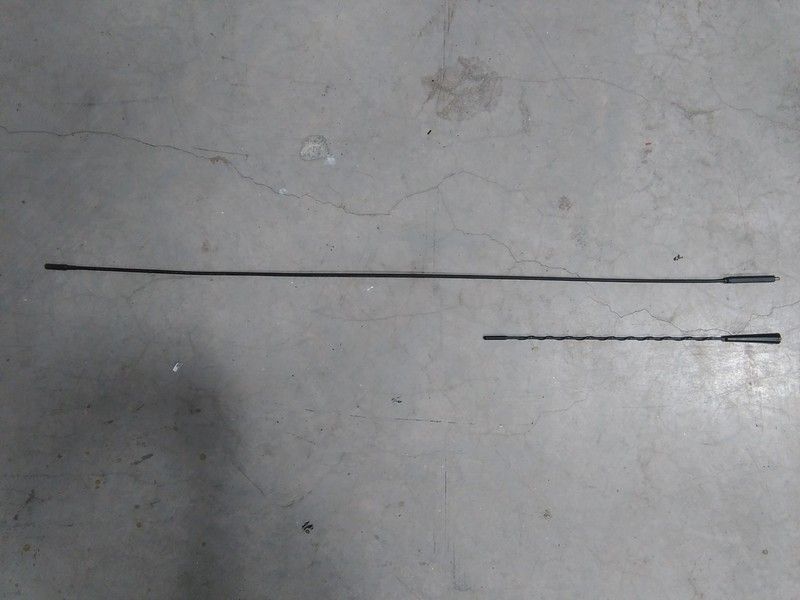 New aerial and original, length comparison.