Well, this is the start of the progress thread from standard to a little less standard and so on

Not got much done yet, but in the next week or so a fair few things should be sorted and this will get updated soon as things change.
Current mods: gear knob insert, renault sport stickers to the dash board, changed all door and roof lights to red (changing to green smd's when they arrive) and added 5smd white led sidelights.
Future mods are: mudlfaps, centre consol sticker bomb, calipers painted silver, alloys painted grey to match the car, all scratches fixed, phase 2 rear-lights, lowered 30mm, renault sport door badges, Green footwell led's with switch.
Considering carbon fibre wrapped roof and wing mirrors, does anyone think it'd look good ? had mixed thoughts about it so far

Anyway, heres a few pics

(rubbish quality from my phone lol)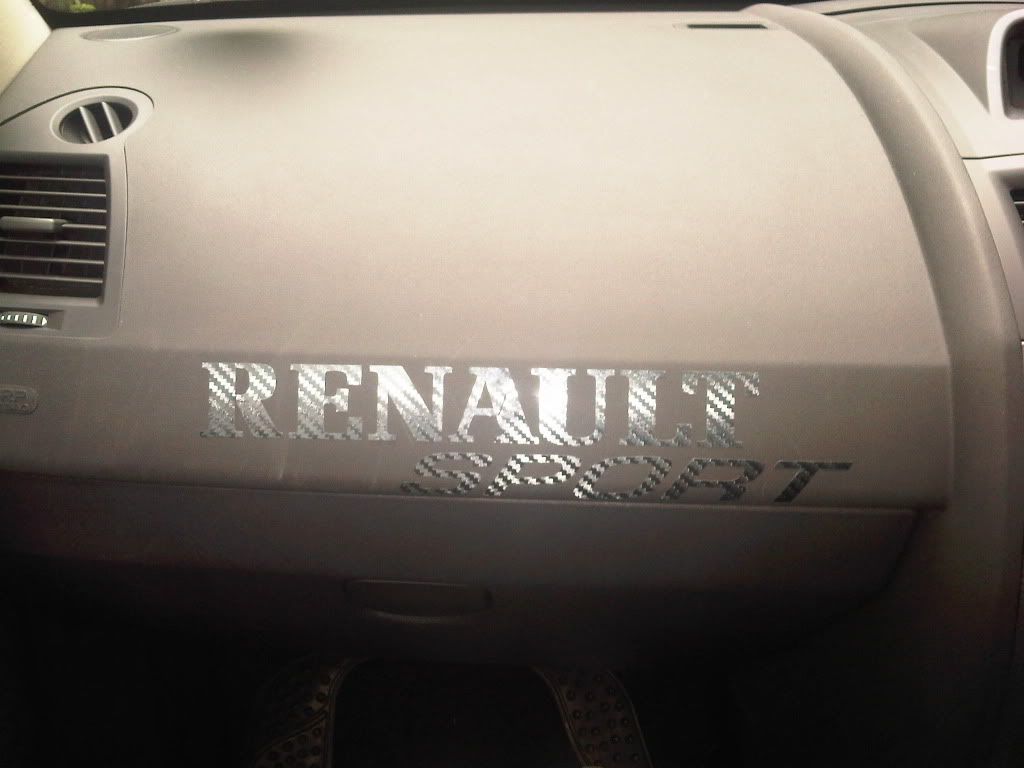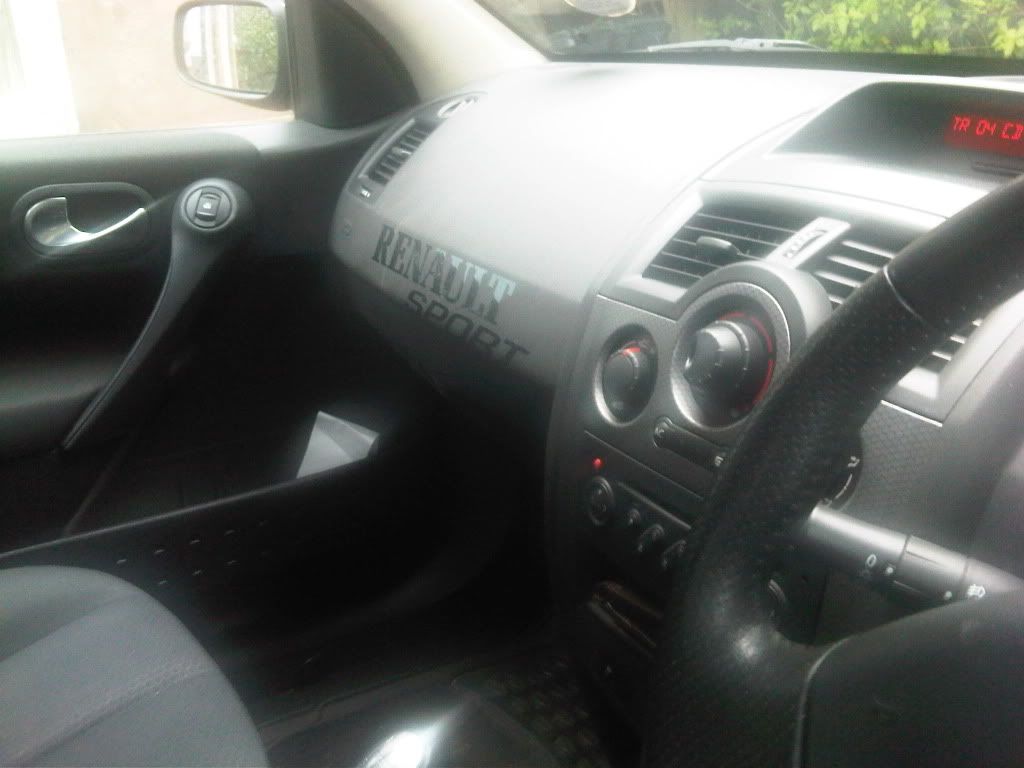 Let me know what yous think of it, what i should get done and what not to get done

cheers, Mark