Finally managed to get my bumper out of the bodyshop onto the car. Has been an expensive process by eh, welllllllll worth it

))
Cost me £110 inc delivery for the bumper
£150 for bottom grill from the stealers
£150 for spraying
£30 for fitting.
Bare in mind anyone who decides to do this as well, just buy from Renault for £315 u get all the necessary parts inc the grills and under tray extension which is SUPERRRR rare to find on its own.
Problems I ran into when fitting, the bottom of the bumper don't meet the arch lining, so you can either do what I did temporarily and cable tie it or buy a new lining for a sport from Renault.
Also the fogs wires is about 5-10cm too short to fit into both slots so you could just extend the wires by cutting a bit of wiring and twisting it on to the existing wire.
A big, big, big, big thank you to users
R55VSY, Nige and Stevie
Out of the body shop
Before
After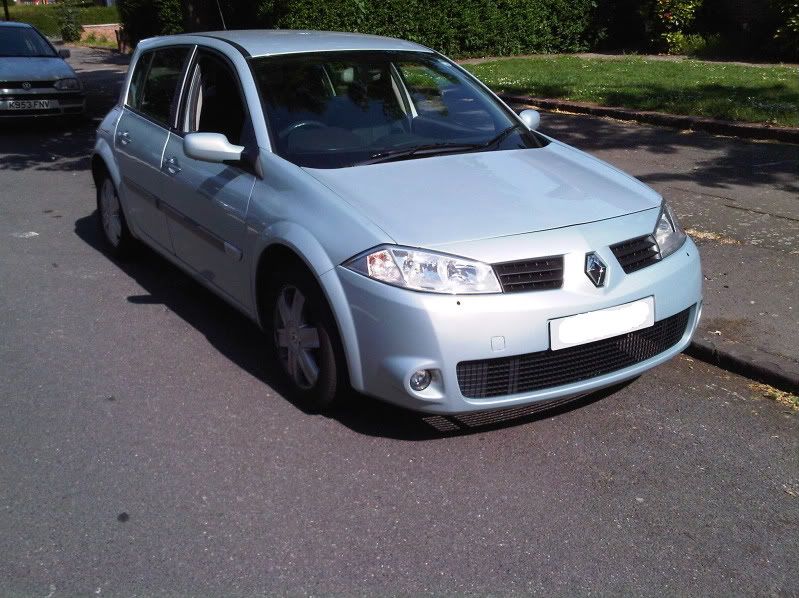 Cable Tied