Hi all,
I've been around on this site for a couple of years now but I have never bothered to post pics and specs of my car. Well I have finally decided to pull my finger out. So here are some pics-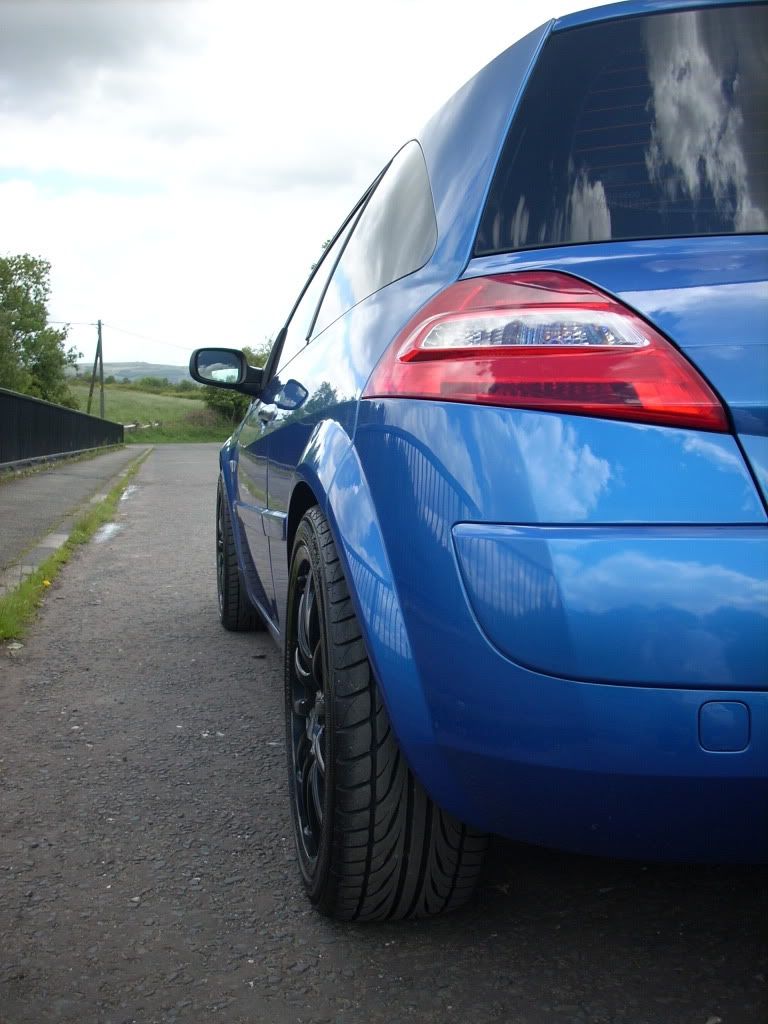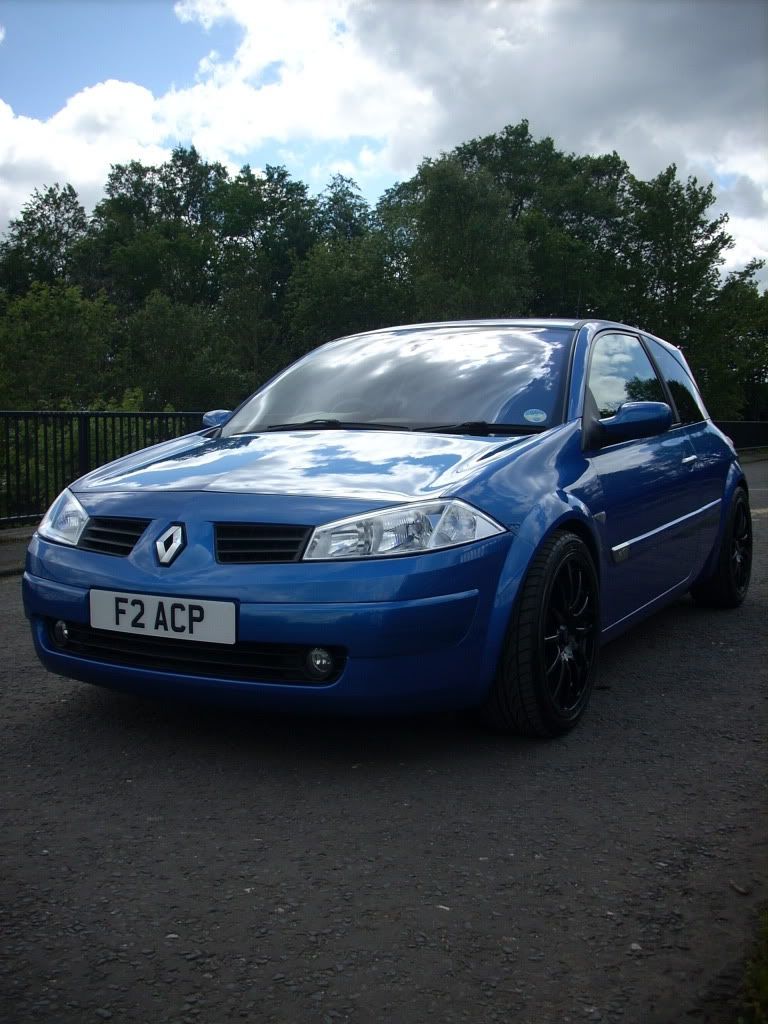 I bought the car around this time 2 years ago on slightly under 18000 miles. It has just today reached 42000

It was completely standard when I got it. Here are the modifications I have made to it.
Engine
ITG panel filter
RS Tuning ecu remap taking it to 120bhp & 285Nm
Sebring exhaust
Filtermag
Exterior
Colour coded bumper trim and side strips
20% tint on rear 3 windows
Phase 2 rear lights conversion
Aero wipers
'Carbon fibre' wrapped B pillar trims
Modus short aerial
Front mudflaps
De-badged rear
Halfords all-weather headlight bulbs
Silvatec indicator bulbs
White LED reg plate bulbs
Pressed aluminium plates
Interior
Renaultsport Megane 225 half leather seating
Auto-dipping rear view mirror
White LED lighting
PG Tips monkey

ICE
Alpine CDE-113BT head unit
Connects2 adapter
Pioneer components upfront
EDGE tri-axial rear speakers
EDGE 10 inch subwoofer
Wheels & tyres
18x8 inch Team Dynamics 1.2's in gloss black
225/40ZR18 Falken FK452 rubber
20mm Eibach spacers all round
Suspension and brakes
V-Maxx coilover suspension wound all the way down
Brembo MAX front discs coupled with Black Diamond pads
Calipers painted silver
I have done all the work on it myself excluding the paintwork which my cousin sorted for me and the remap obviously.
It is almost now at a stage where I am happy with it. The paint could do with some correction but I think that's just me being fussy! It is a daily driver afterall. I do have more plans for the car such as a decat and maybe a GT rear spoiler.
So what do you think? All comments welcome

Ta,
Ant